4.4. Payment details
Before the money is transferred, please see the details for this process. We list all the details about payment screen which is very important to the payer. Please read it carefully, if possible, you can keep this screen of your phone and you can use it when unexpected errors happen. In the picture, user information is very important for you and that identifies the cell phone which you are paying for. We recommend user to keep this screen for later uses.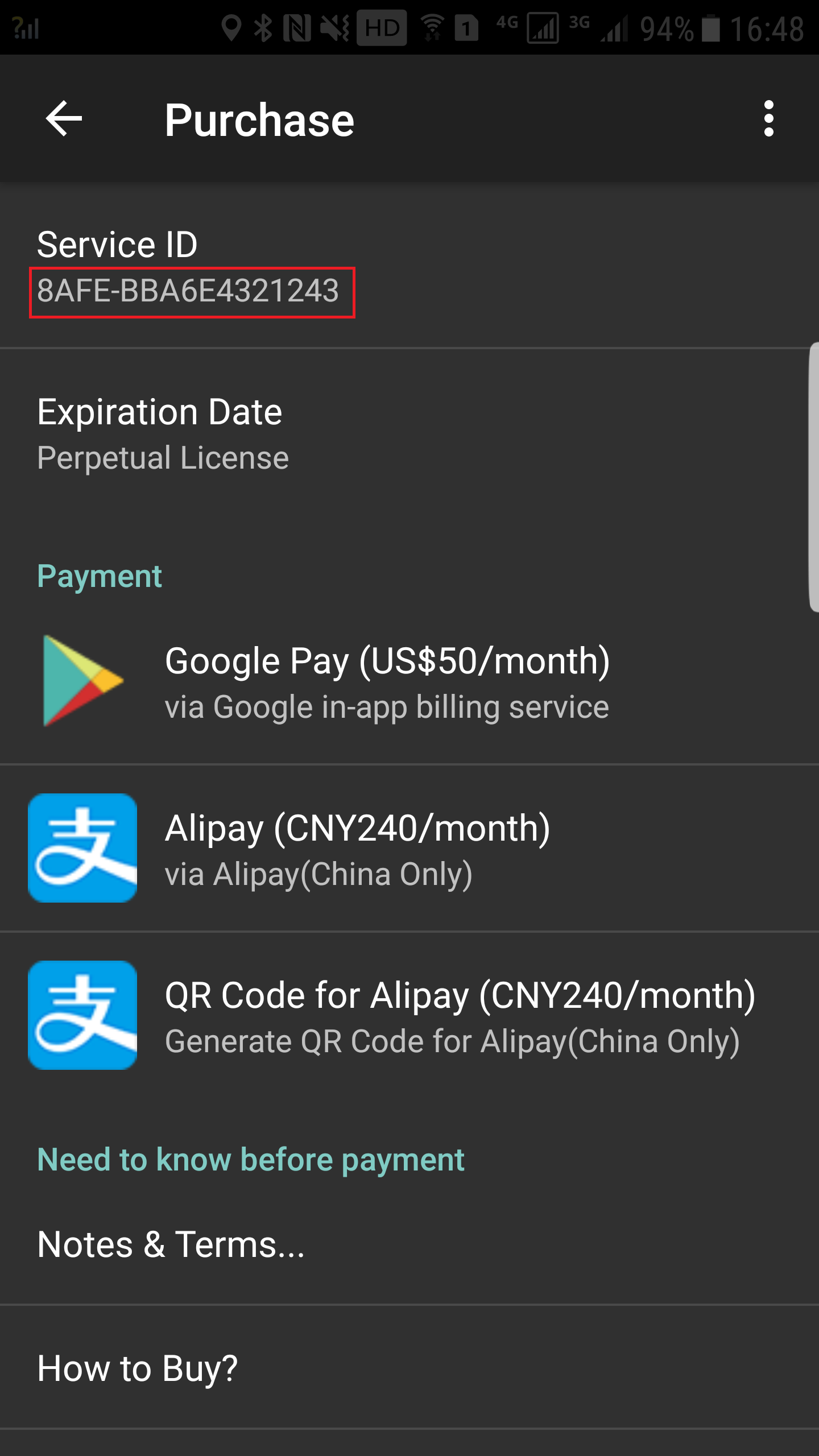 Right now NSG can support 2 ways of payment. Google pay and Alipay. In Google play, you can select 1 month and 6 month as options to pay. This is because that google pay limited the payment restraints (400USD once).
Alipay screen.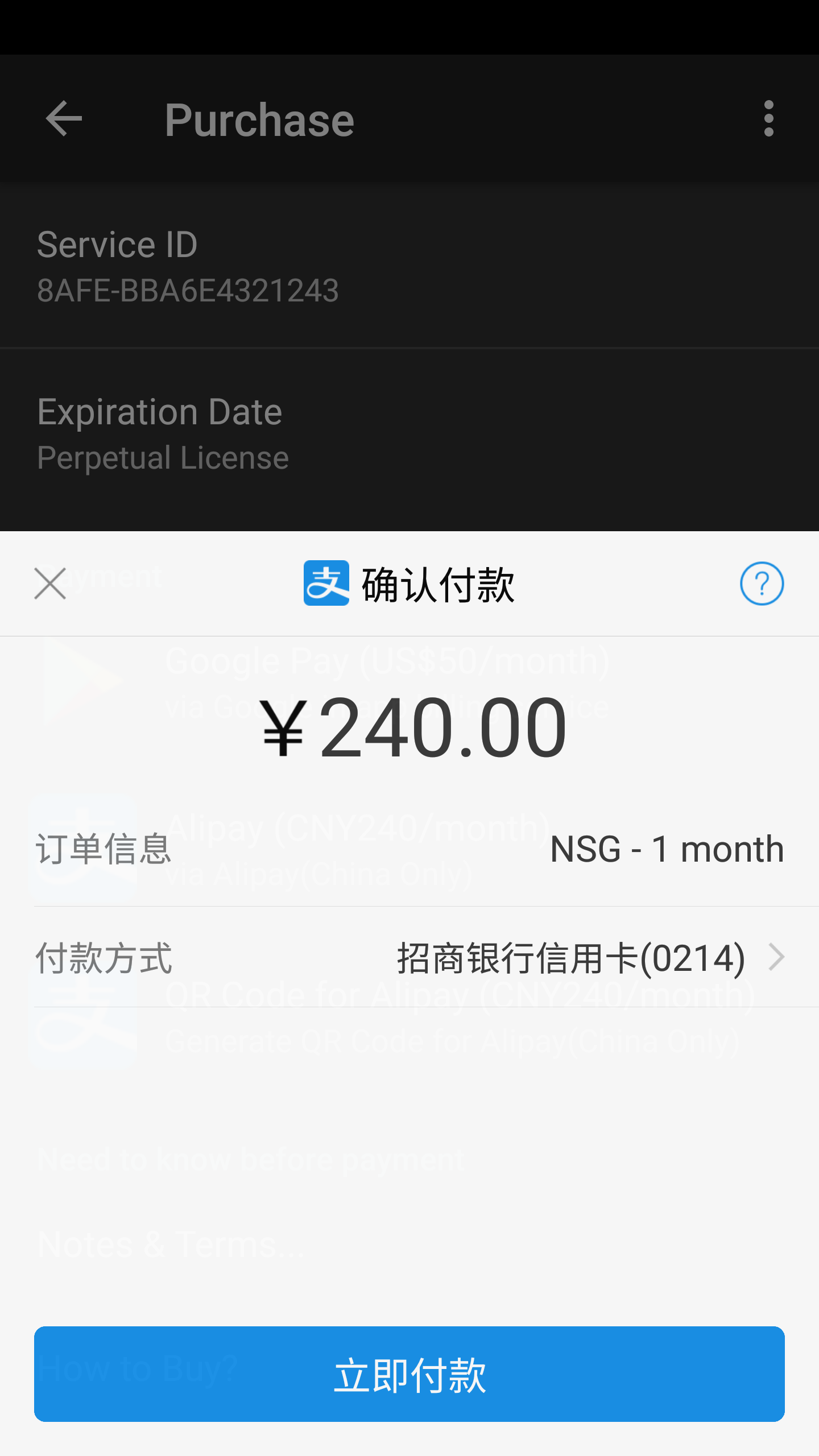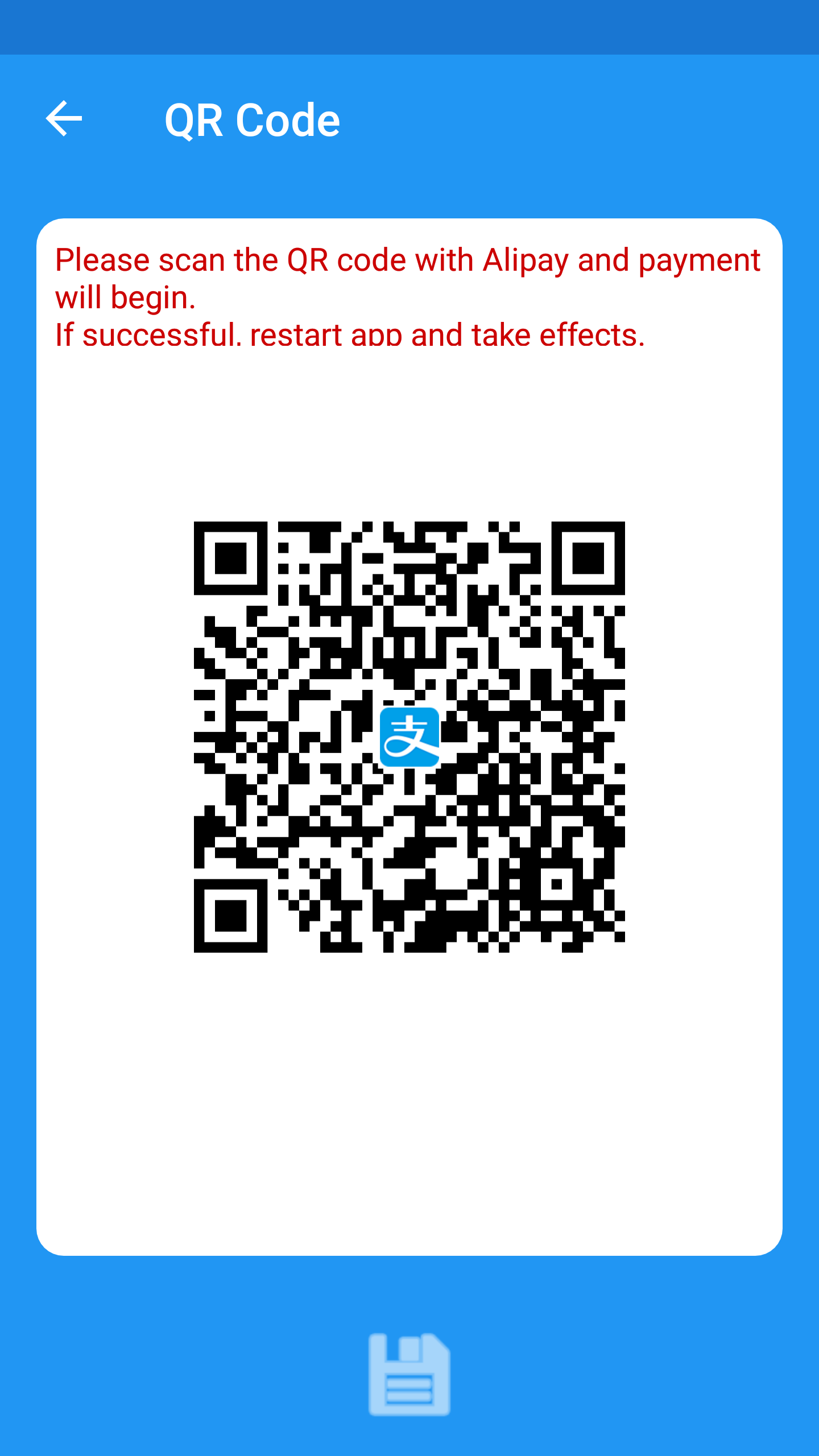 Google Payment Screen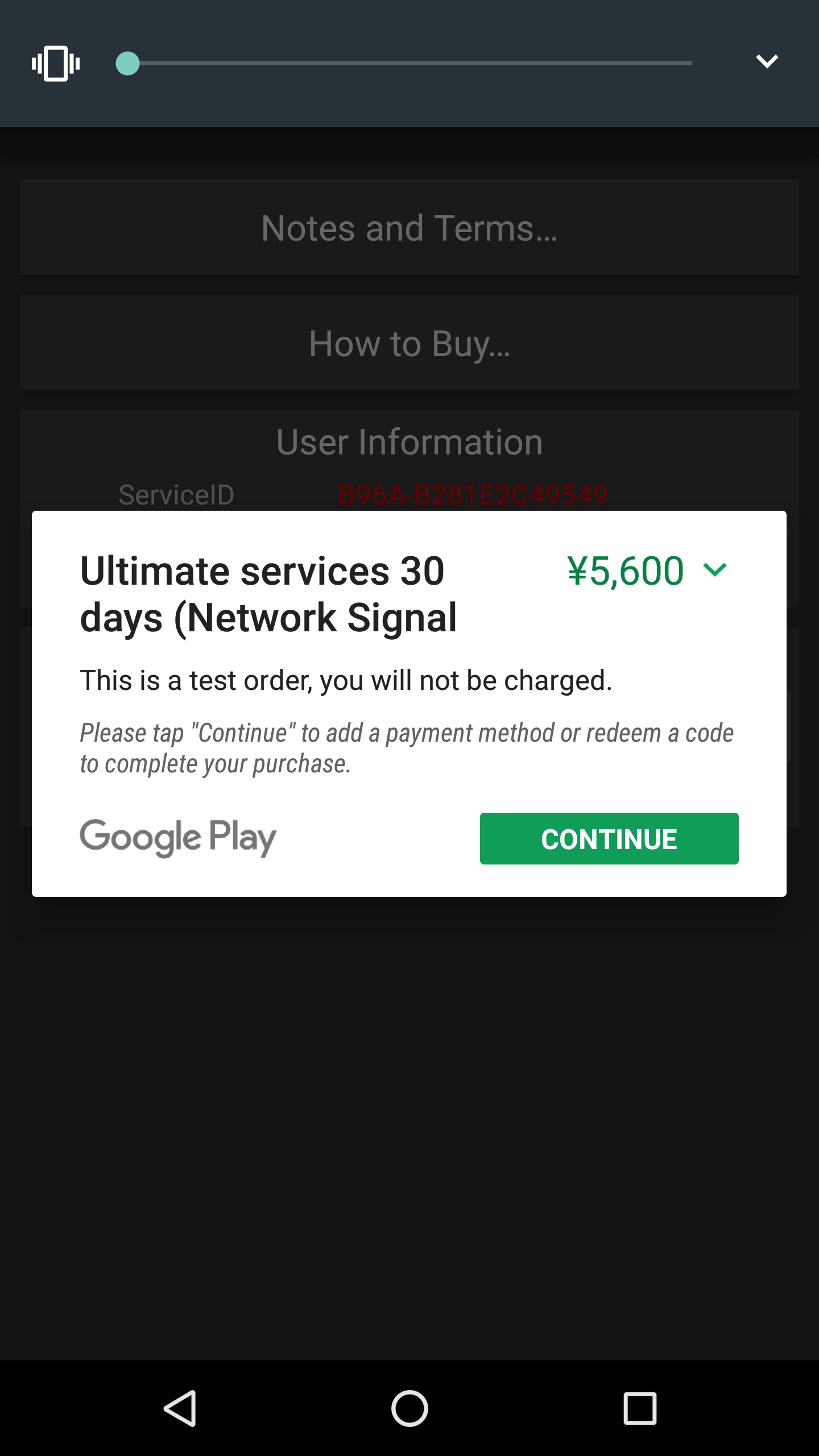 After the payment is successful, you need restart the app and will take effects. You can see the expiration date changed as the picture shown in the below.