8.5. Select Different Element in Map
NSG can render different attribute route in map, you need to use settings command in map toolbar.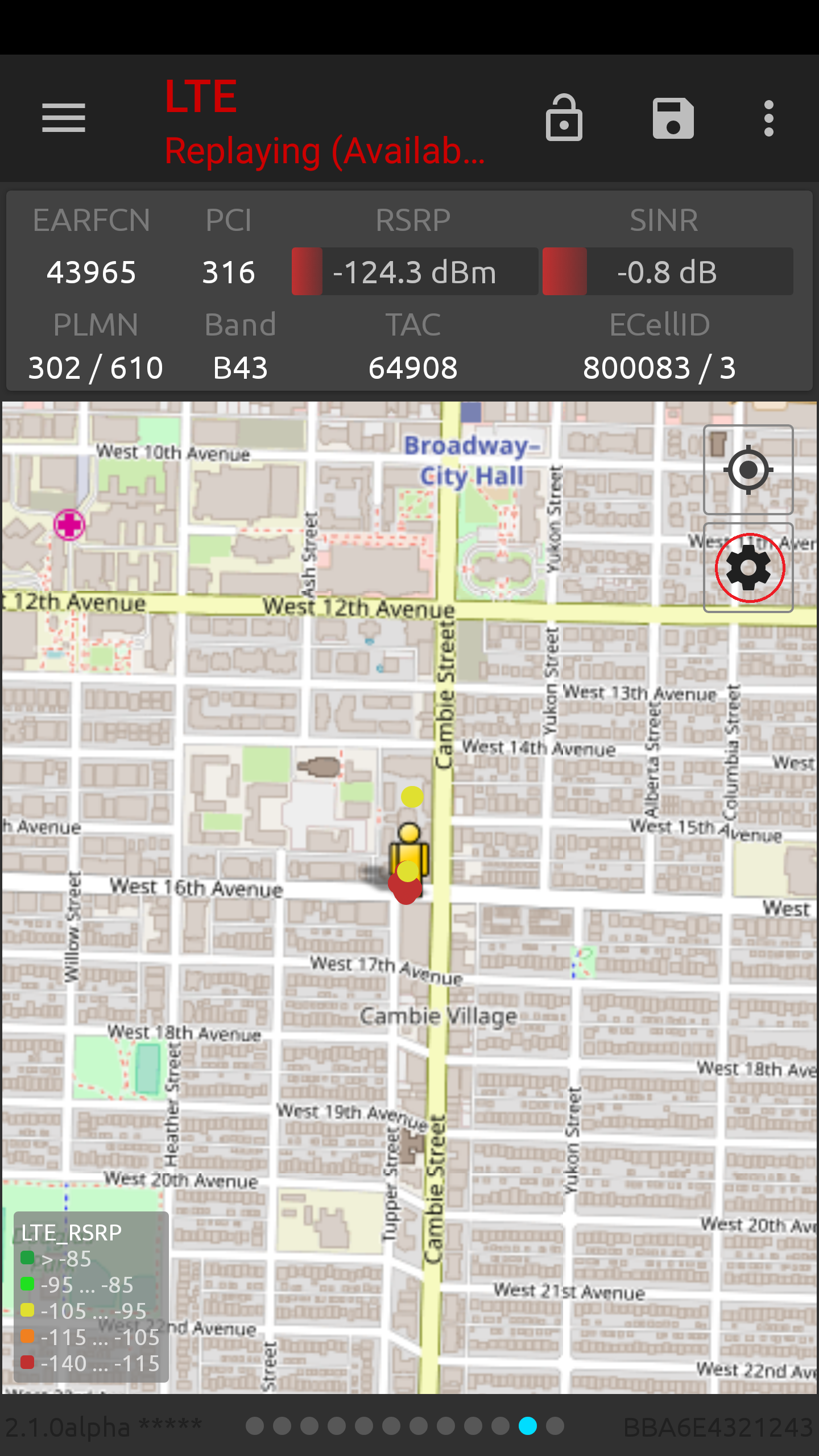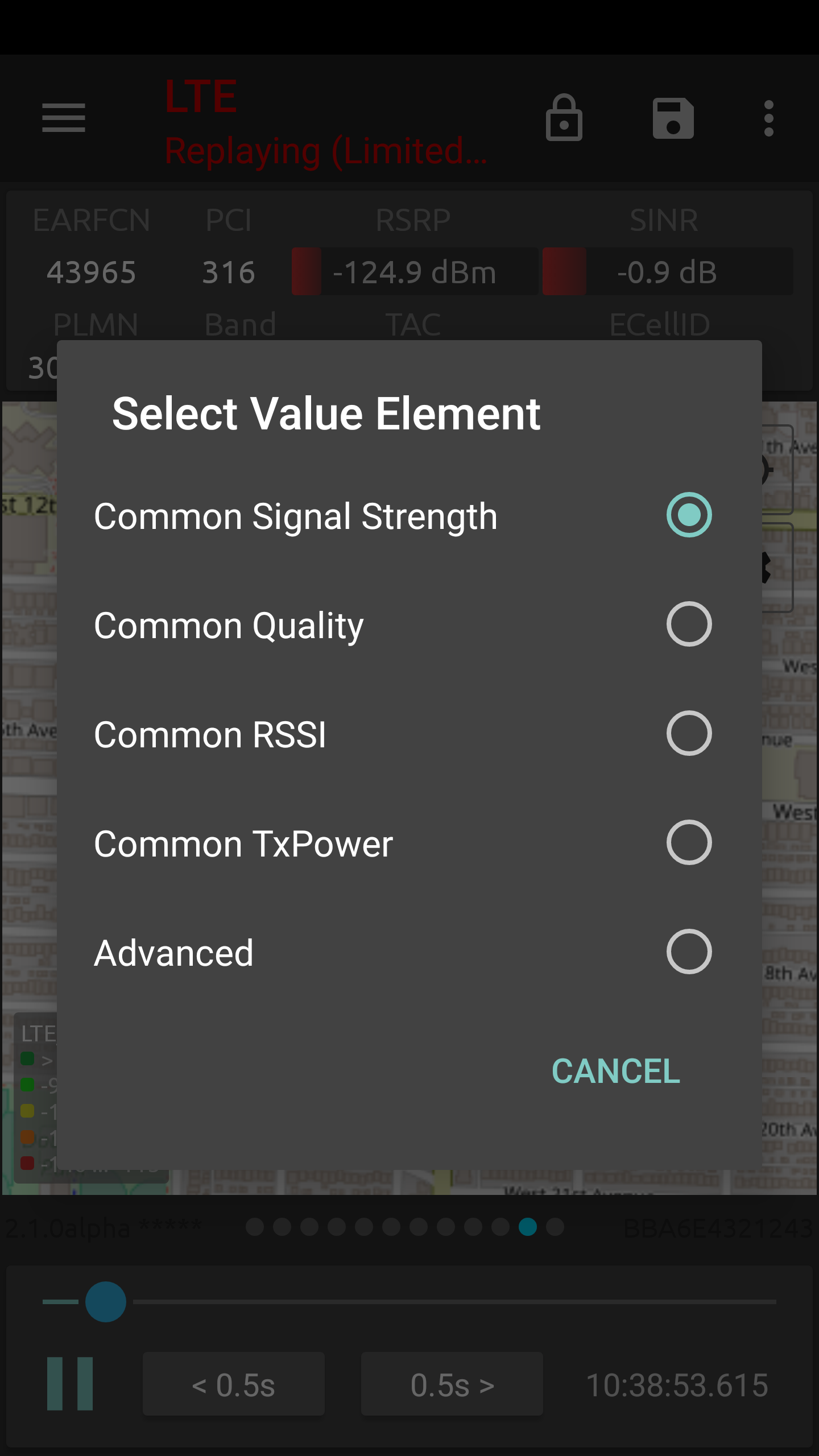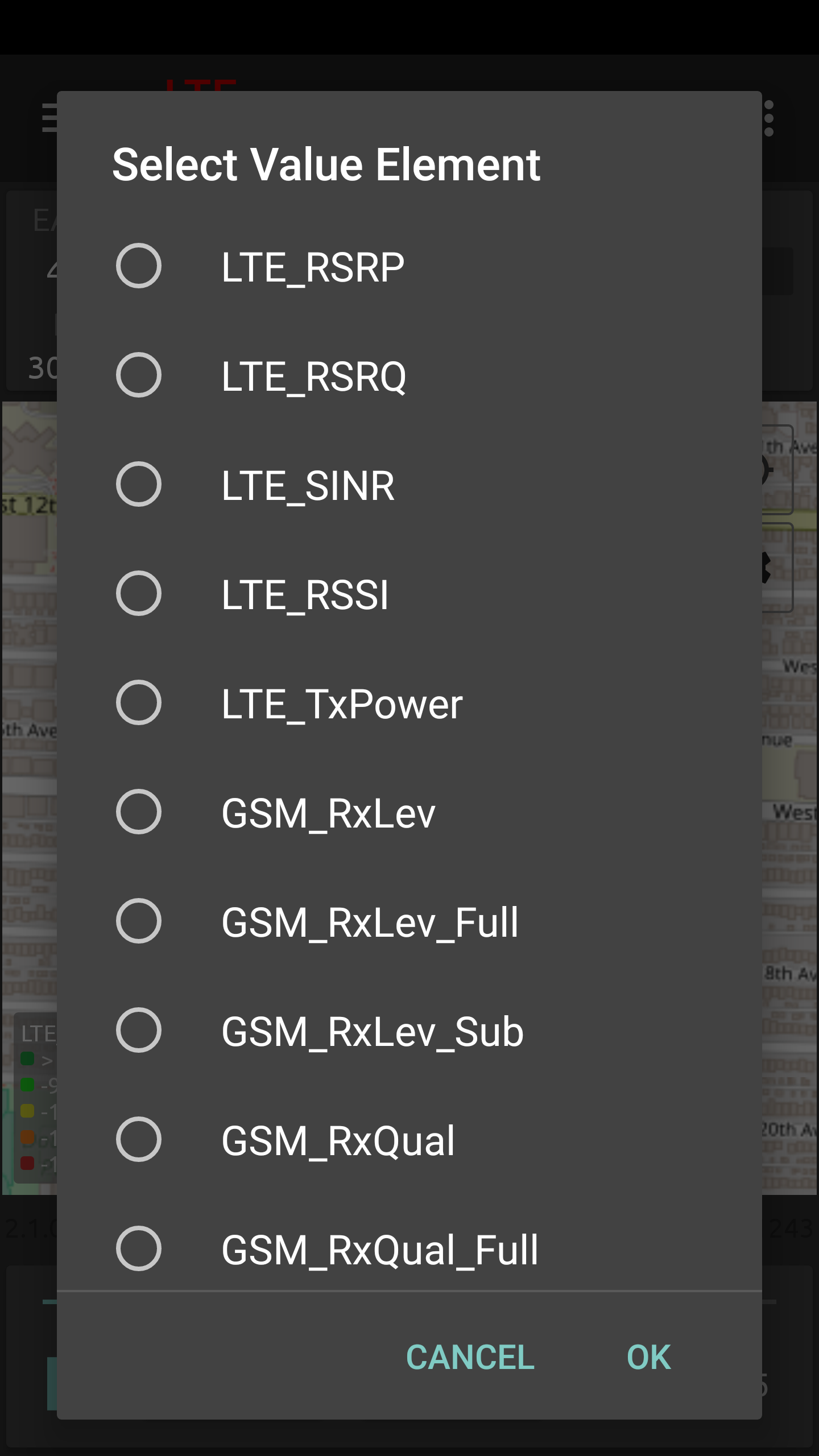 After the configuration is changed and the map will render the specified route as commanded.
This appendix lists the families of value elements that can be selected for route plotting in the Indoor Map view (see section 7.5.3) and Outdoor Map view (see section 8.3).
RSSI
• GSM: RxLev
• WCDMA: RSSI
• LTE: RSSI
• CDMA/EV-DO: RxPwr
Signal Strength
• GSM: RxLev
• WCDMA: RSCP
• LTE: RSRP
• CDMA/EV-DO: Ec
Quality
• GSM: RxQual
• WCDMA: Ec/N0
• LTE: RSRQ
• CDMA/EV-DO: Ec/I0
Common TxPower
GSM: MsTxPower
WCDMA: TxPower
LTE: PUSCH TxPower
CDMA/EvDo: TxPower UE